How to Get Your Outdoor Kitchen Ready for Summer
How to Get Your Outdoor Kitchen Ready for Summer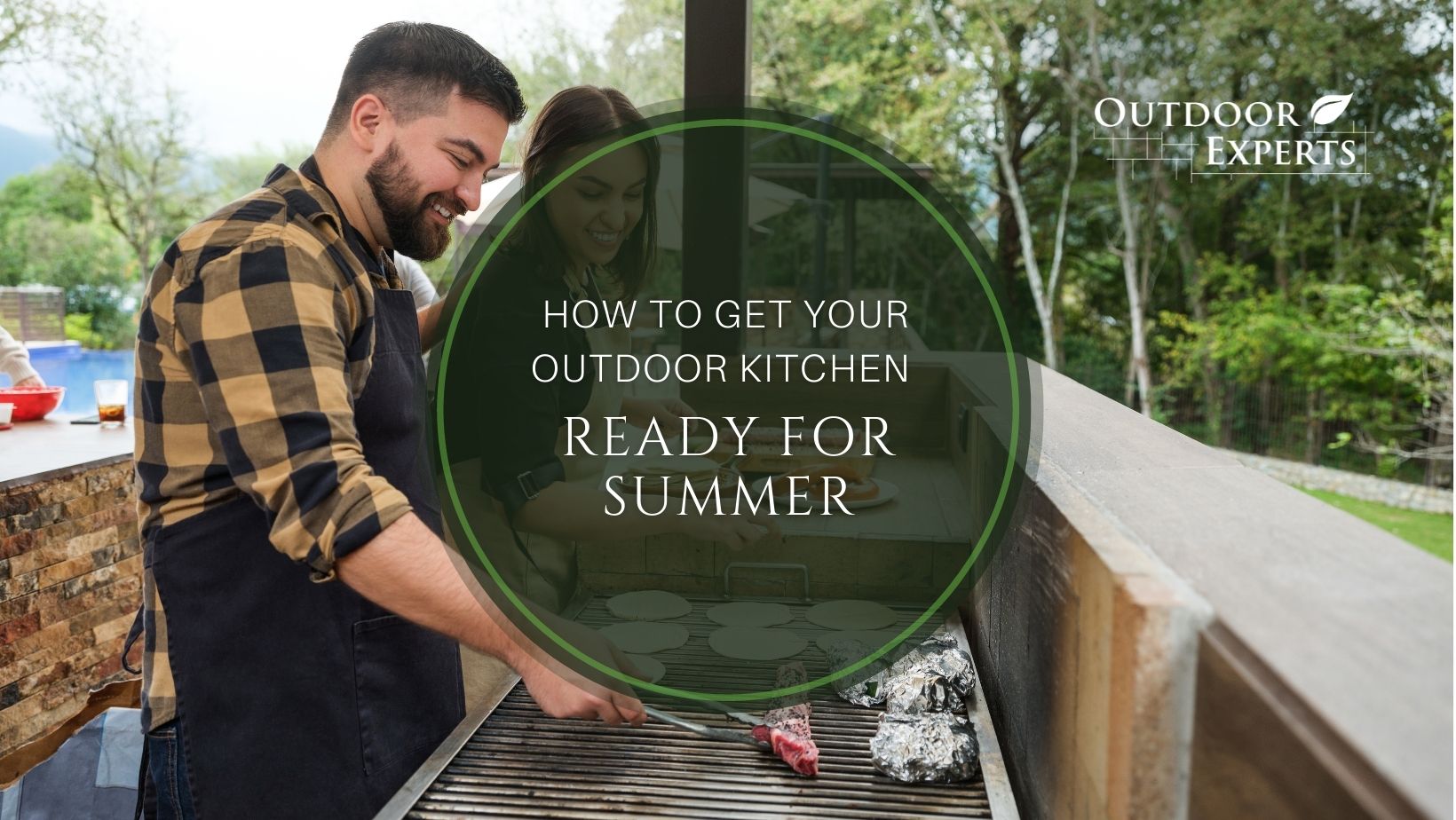 As the weather warms up, you will want to take advantage of your outdoor entertainment areas.
Hosting friends and families is one of the best parts of summer, so don't miss out when it comes to your outdoor kitchen.
You can cook five-course meals for your guests or stick to the basics with burgers and hotdogs. Whatever you choose to cook, your outdoor kitchen will be one of the highlights of your summer.
But what are some steps you should take to make sure your outdoor kitchen lives up to your expectations this summer?
Follow these simple steps to make sure your outdoor kitchen gives you a summer to remember.
Have a Perfect Summer with an Outstanding Outdoor Kitchen
Your outdoor kitchen is one of the highlights of your backyard. Take these steps to help it shine.
Invest in a Kitchen Deep Clean
Because your outdoor kitchen is, well, outdoors, it will be exposed to a lot more contaminants than your indoor kitchen. This includes bugs, acidic rain, pollen, grime, and more.
At the start of each month, invest in a kitchen deep clean. This includes sanitizing your appliances from top to bottom, double washing all dishes, and sterilizing your floors and countertops.
Nothing beats cooking in the great outdoors, just make sure your outdoor kitchen is as clean as the one indoors.
Upgrade and Replace
The best things in life are always getting better. Invest in your outdoor kitchen by purchasing a new appliance or upgrading an existing one at least once per year.
This can mean you invest in a new stainless steel refrigerator, or maybe you install that outdoor bar you've always dreamed of. If your grill is looking a little run down, then it might be time to replace it with the newest model.
Whatever you do, just be sure to invest in consistent upgrades to your outdoor kitchen.
Inspect Your Outdoor Cover
Time spent outside means time exposed to the elements. Don't get caught out in the rain!
Make sure that your outdoor cover is in good condition. Check for holes, signs of rot, or even bug infestation.
Also, don't be afraid to replace your overhead covering if the old one has seen better days.
Here are some options to choose from:
Awnings


Canopies


Pergolas


Gazebos


Louvered pergolas
Your choice comes down to your preference in style and function. If you want to spend a lot of time outdoors during the rain, then a pergola might not be right for you. Likewise, if you need plenty of sunshine to put a smile on your face, you might be better off avoiding a gazebo.
Curate a Specified Guest Area
Don't eat where you cook! Create a specified area where guests can sit and relax while you prepare their food and drinks.
Complete the area with outdoor furniture, tables, and an entertainment system.
A TV and sound system can be the perfect solution to keep your guests happy while they chow down on delicious food.
Watch your favorite shows, or listen to the classic hits from yesteryear all on your coziest outdoor furniture.
Upgrade Your Yard with Outdoor Experts
Summer is the best time of the year to enjoy time spent outside. Invite your family and friends to enjoy great food and all that nature has to offer, right in your backyard.
An outdoor kitchen is one of the best ways you can ensure that you don't miss a single second.
If you need a little help making this summer one remember, to reach out to Outdoor Experts.
We know what it takes to help you build the yard of your dreams. We've built outdoor kitchens, pools, patios, retaining walls, and more. Outdoor Experts can create an outdoor oasis in your backyard.