Grill Storage Tips for the Winter
Grill Storage Tips for the Winter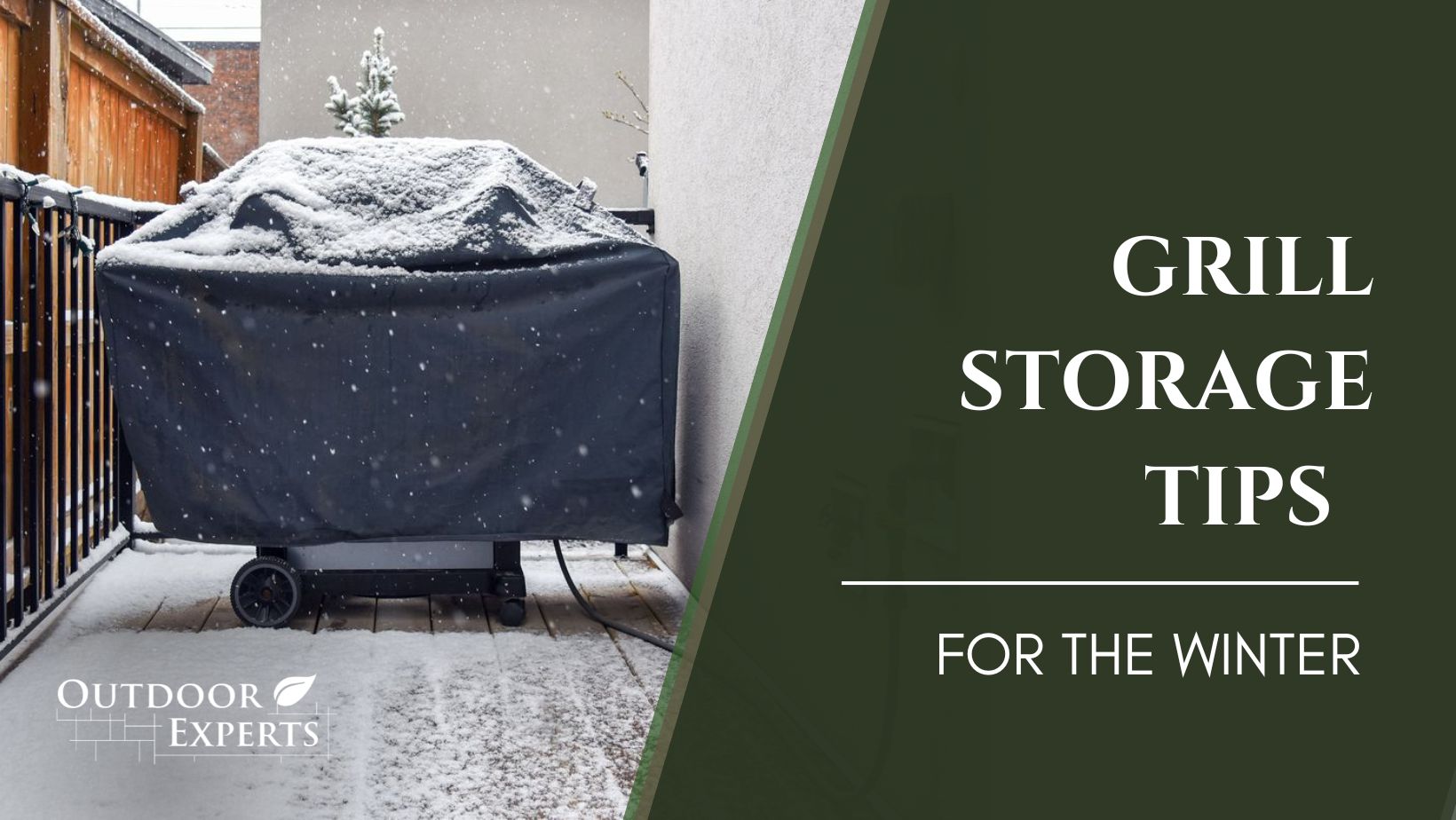 Nothing beats the fun of a summer grill cookout in your backyard.  
But now that winter's chill is in the air, the days of backyard cookouts are over for the next few months.  
When the snow comes down, you won't want your grill left out in the cold. You need a storage strategy to keep your grill secure and healthy during the throes of winter.  
Failing to properly store your grill can cause damage. Unless you want to have to buy a new grill next summer, you need to store your grill properly. 
In this post, we will go over the best ways to store your grills during the winter as well as hazards to watch out for.  
How to Store Your Grill in Cold Weather 
If winter is here, then here are some things you should do to keep your grill safe.  
Clean Out the Inside Completely 
Before you put your grill away for the season, make sure you give it a thorough scrubbing.  
Leftover food particles can lead to mold or bacteria, which will be a headache to clean up come next spring.  
Brush away leftover food scraps, then wash the grill plate and fire bowl.  
For grills that have seen heavy use, it can be difficult to get them completely clean. Don't be afraid of repeating the cleaning process two or three times for the best effect.  
Use Steel Wool 
If you want a grill that is sparkling clean, the best bet is to use steel wool, soap, and water. No special grill cleaners are needed! 
Steel wool is excellent for scrapping away charred bits and food particles to ensure that nothing is left behind.  
Use a High-Quality Grill Cover 
A grill cover is one of the best investments you can make when looking to keep your grill healthy. 
If you intend to leave your grill outside during the winter, make sure you get a grill cover specifically designed to stand up to snow and cold air.  
A grill cover will stop bugs, birds, rodents, water, and other threats from getting into your grill.  
Use a grill cover even if you are planning to store your grill indoors during winter.  
Indoor Storage is Always the Best 
Indoor storage is always the best choice if you want your grill to survive for a long time. Store your grill in a warm, dry place free from water and pests.  
Sheds and basements are both ideal places, so long as they are dry and warm.  
It is important to remember, however, that if you have propane tanks you must keep the propane tanks outside. Turn off your grill, disconnect the propane tank, and leave it outdoors during the winter.  
Outdoor Storage Can Work Too 
For those who have stationary grills (like those found in outdoor kitchen designs and builds), outdoor storage is the better option for winter storage.  
For outdoor storage, be sure to thoroughly clean your grill (both inside and out) and cover it with a top-tier grill cover.  
Also, be sure to disconnect your propane tank (we can't repeat this enough!) to prevent leaks or other dangers.  
The most important thing to keep in mind is that your grill must be protected from moisture to prevent rust and decay.  
Better Outdoor Living Solutions with Outdoor Experts 
Whether you are looking for a full outdoor landscape and hardscape design, an outdoor kitchen design and build, or any other outdoor living solution, Outdoor Experts is a team you need to get the job done.  
We proudly serve Warren County, Hamilton County, Clermont County, Butler County, and Northern Kentucky.  
If you are ready for superior outdoor living solutions, reach out to Outdoor Experts today! 
Satisfied with the Outdoor Experts' differences? Leave us a review on Google today!